I told my wife, Kate, "Someday, it will happen. Someday…"
For 20 years.
It had been a dream to travel as a family to Ireland.
Understandably, we had many challenges along the way. Medical and financial challenges, family obligations. We couldn't seem to get a break to make it happen. But my answer would always be the same…"Someday."
Then last year I traveled to Slovenia to help a church organization with a performance arts camp for young people. It really effected me, and I wanted to share this experience with Kate.
But I didn't want to hijack this dream we'd had for over 20 years.
So when I returned from Slovenia, we sat down, pulled the trigger, and purchased the tickets to go to Ireland and Scotland.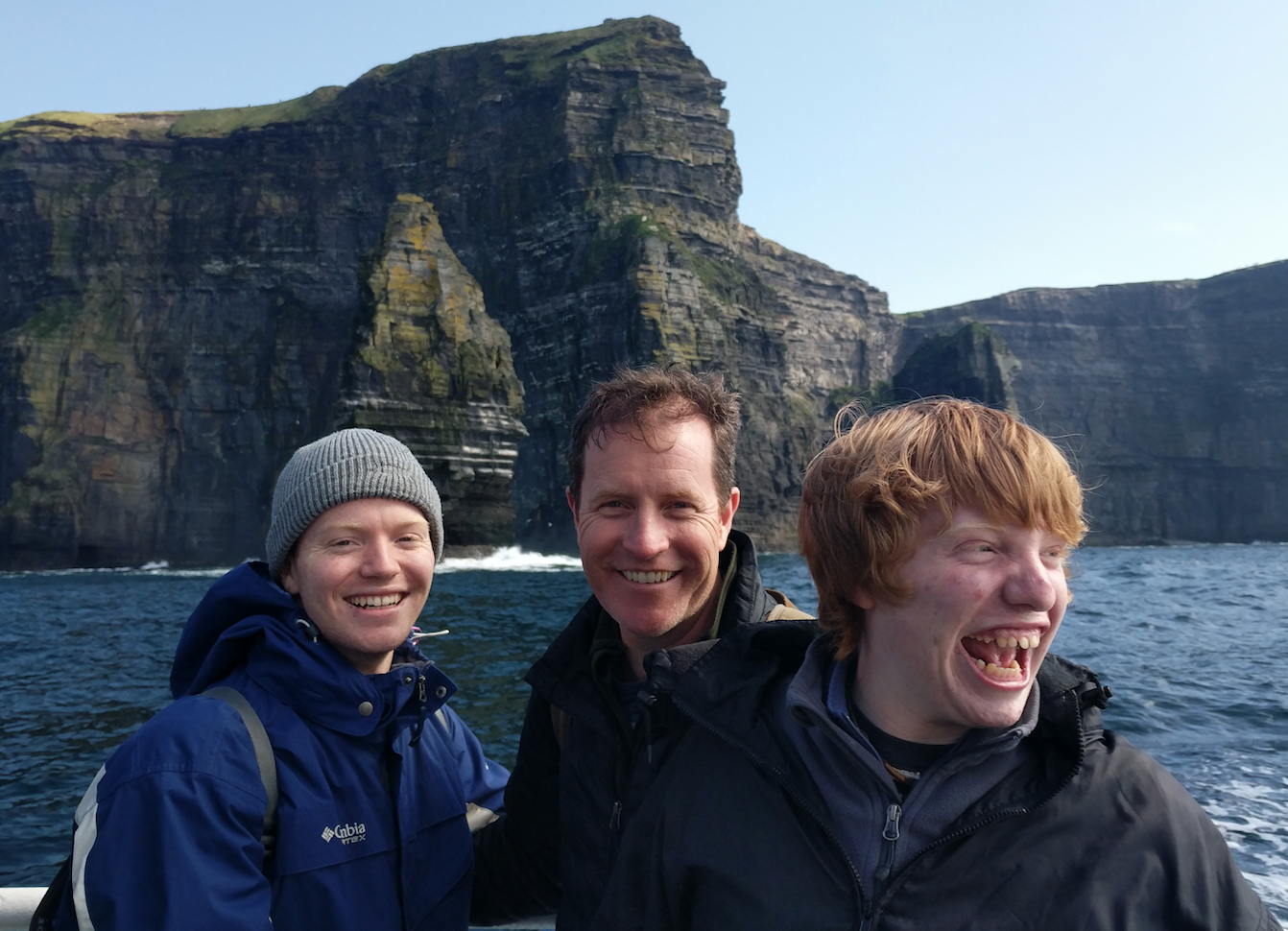 It was scary. It was a leap of faith financially and I wasn't sure how things would work out with all of our other obligations.
I am so grateful that we did it.
I got to reunite with family that I had not seen in over 24 years. The kids got to meet family they had never met before. We were able to experience beautiful sights and rich history in both Ireland and Scotland.
It's opened up the possibility of doing more travel and learning how to successfully navigate that with my son's autism.
The biggest lesson I have learned is that "someday" never happens.
The word "someday" can be used as an excuse to put something off, or it can be used to comfort ourselves.
Ultimately, however, it doesn't deliver the real goods. It only gives us whisps and longing for the unfulfilled.
The great stuff comes when we act in the now and take the scary step.
Just a warning: when you get ready to take the scary step, you'll be met with a lot of resistance and a lot of naysayers. There will be people that say "I could never do that." Or people that will question "How are you able to do that?" Or even the voice within your head that will say "What are you doing?"
Push through. You know that deep down inside, that true voice is saying "Do it" because there is greatness on the other side.
I'm so grateful I took the scary step and did something I had been holding back on for a long time. The rewards were worth it.
What are you holding back from doing? Talk about it on my Facebook page and join the conversation…