There may be times that you feel you've exhausted all your ideas.
"Who would be interested in what I have to say or what I have to offer?"
Don't sell yourself short. You may have an idea, service or product that no one else has thought of. Or no one else has thought of bringing into the market place.
I like to take a step back and look at history for inspiration.
Arcade games are a surprising example.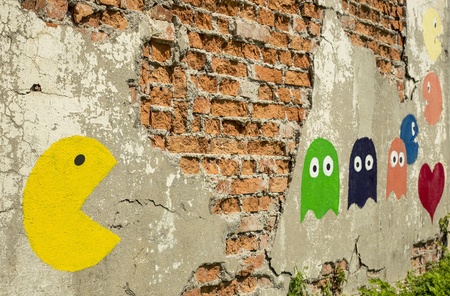 A very niche idea of creating a game using vector or raster graphics on a video screen and putting it into a cabinet seemed like a silly business idea back in the 1970's.
Kinda cool, but how could you make a business out of that? But within several years video arcade games were soaring in popularity. With heavy hitters Space Invaders (1978) and Pac Man (1980), by 1982, according to
Wikipedia
, the video game industry made more money than the combined revenues of pop music and Hollywood films.
That same year video games earned more THREE TIMES more money that the combined ticket and TV revenues of Major League Baseball, the NBA and the NFL.
Think of the social networks we are actively using today.
Facebook started in 2004 and now has over a billion users.
Twitter came from a brainstorming day in March 2006. Twitter went live in July 2006 and as of this writing has 304 million active monthly users.
My point is this: big ideas can come out of nowhere.
You may be met at first with resistance.  Let me rephrase that: You WILL be met with resistance.
"Why would someone want to do that?" or "Why would someone want to hire you for that position?"
Don't give in to those thoughts. We need you.
We need you to fail dozens and hundreds of times so you can learn what doesn't work.
We need you to fail so that you can persevere.
We need you to find that hidden diamond that no one saw because they threw up their hands in frustration and went home.
And once you find it, don't you dare hide it.
Share it and watch as people get that gleam in their eye that says "Wow, how did we never see this before?"